Designing for Designers - a New Squarespace Template
It can seem pretty overwhelming to design and build an online portfolio that both works well and looks professional. Designers need a simple and straightforward portfolio template that is flexible enough to allow customization and express their own creativity.
We are here to create a new Squarespace template for creatives to help them showcase their work and get hired. The new Bryant template tailors to designers and creatives by giving them four new facets: a grid system, a layering and typography tool, as well as a customizable main navigation option. These features are helpful to creatives because they lend a new innovative way to display work on Squarespace.
UX/UI design
For D&AD New Blood Awards 2017 in collaboration with Sara Hall
1. Grid System
Problem: The current Squarespace system is primarily linear which doesn't allow for much customization or design. If a designer wants to break the Squarespace grid they must do so in another design software.
Solution: A customizable grid that gives the user more freedom. This grid system gives designers the unique look that they want while remaining consistent.
2. Layering
Problem: The current Squarespace templates create portfolios that look similar in structure and seem to limit room for customization.
Solution: The new layering option will allow users to create diversity within projects, and organize content with design within the website application.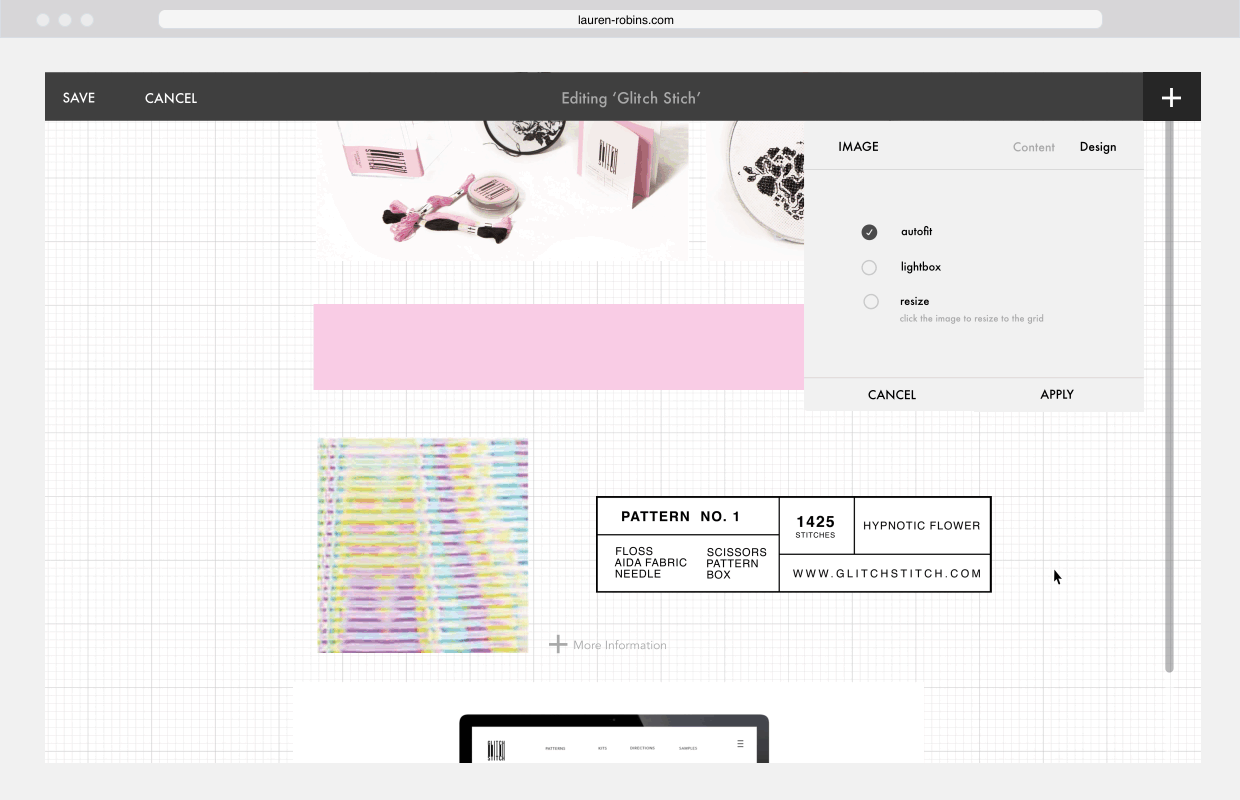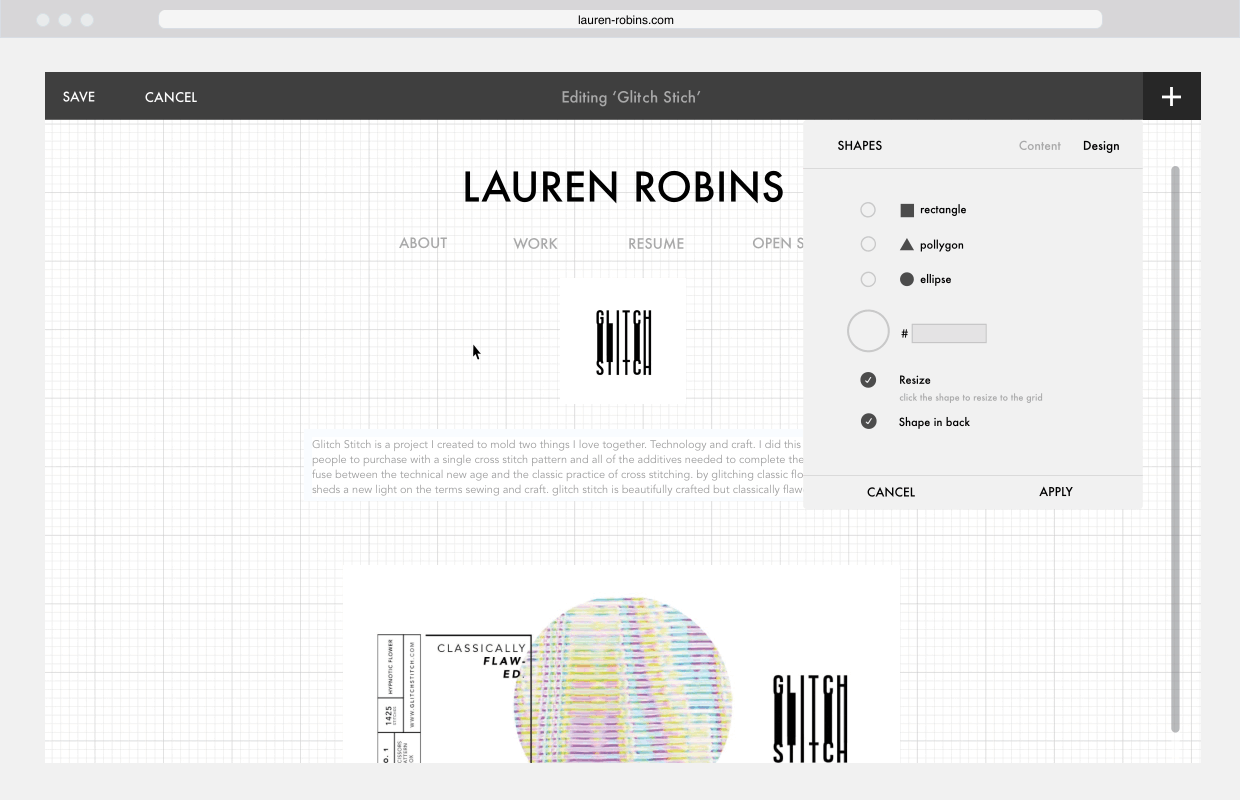 3. Typography
Problem: Within the current Squarespace templates, there is no true sense of hierarchy when it comes to typography and how supports the work without it being overbearing in its capacity.
Solution: The new type button will create the hierarchy that designers seek and keep the attention on the work first. After all, one of the main purposes of a creatives' portfolio is to showcase the work, and the explanation of that work is secondary.
4. Navigation
Problem: All of the current Squarespace templates use a top navigation system, which doesn't allow much diversity among portfolios.
Solution: The three new main navigation options provide a variety of ways the user can interact with the portfolio when being introduced to it, and speaks towards the variation throughout Squarespace portfolios.